Mile High Agile 2015 Presentation Slides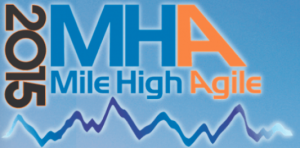 As I wrote previously, I presented last Friday at Mile High Agile 2015 on Transforming Teams to Kanban and Scrumban. I'm currently working on getting a presentation together for people who were unable to attend the session, but I want to give a HUGE "Thank you!" to everyone who did attend! For folks who did attend, I'm posting up the presentation here. It's just the slides, so you'll have to fill in my melodious (and very tired) voice on your own. I hope you'll find it useful.
If you have any questions about how to adopt Scrumban with your teams, you can always reach me via email. I use Scrumban in my personal efforts and believe that it can sometimes be the right choice for teams that struggle with certain aspects of Scrum. I do think every team can succeed at Scrum. I also think that becoming a "top performing team" sometimes needs some out-of-the-box thinking and, sometimes, a slightly different way of doing things. Good luck!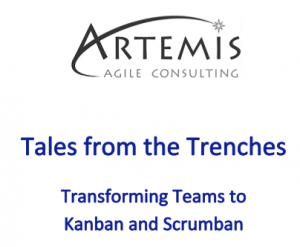 UPDATE: I've just created a YouTube presentation for the slides! You can now hear my dulcet tones (haha) going through the slide deck. The presentation really is more geared to being presented not read, so this may be the best opportunity for you to get the information from the presentation as it was intended.
The link to the almost-hour-long session is here!